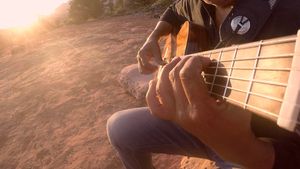 Welcome
to the music site for acoustic guitarist,  Patrick Ki. We invite you to experience the smooth, melodic instrumental blend of Latin jazz, classic pop & Hawaiian slack key music that has delighted listeners for over 30 years!
Guitarist Patrick Ki performs as a solo artist and with bands in Sedona, the Verde Valley & Phoenix. 
SPECIAL SHOW-ONE NIGHT ONLY! Sun. 12/18, 5:30-8:30pm - 3MKi's "Rockin' Jolly Holiday" Show with Appetizer & Dessert Buffet @ The Sedona 'Hub'. $35/$40. Reserved Seating Available!
 2nd & 4th TUESDAYS, 6-9PM - Solo Guitar Grooves @ L'Auberge (Sedona, AZ) 
WEDNESDAYS, 5-8PM - Patrick Ki  @ Sound Bites Grill (Sedona, AZ) 
SATURDAYS (except 7/23 & 7/30), 6-9PM - Patrick @ Sky Rock Inn
Every 2nd SUNDAY 5-8pm - "Jazz & Juice" (Patrick-solo guitar) @ Sound Bites Grill (Sedona, AZ)
WEEKLY -You can also catch Patrick  12-3pm weekends @ Tlaquepaque (various outdoor patios)
MAILING LIST
0:00/4:47

0:00/4:14

0:00/4:19

0:00/4:09

0:00/4:28